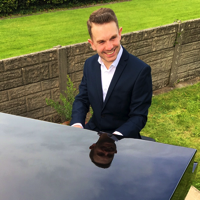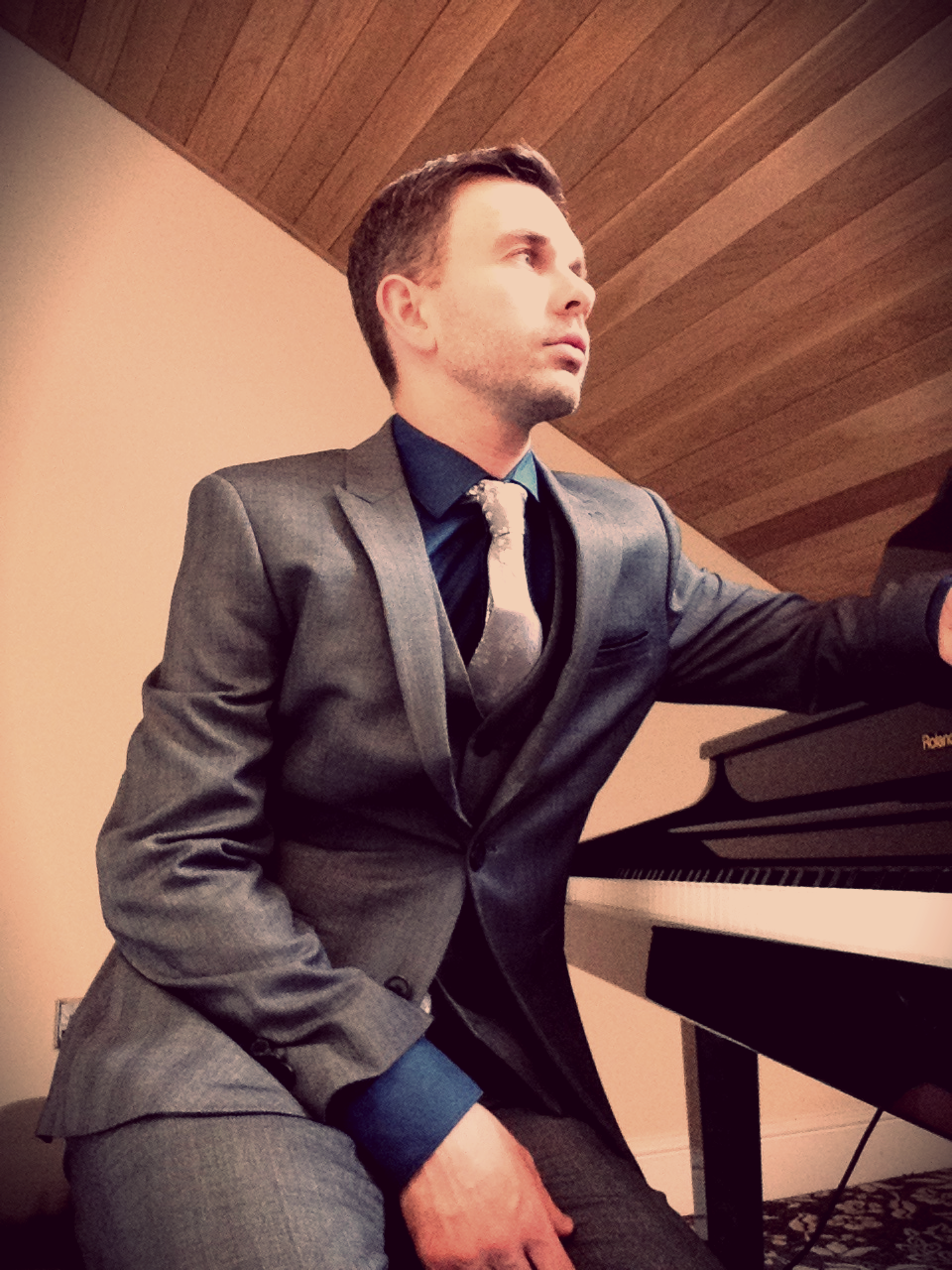 A graduate of the acclaimed Liverpool Institute for Performing Arts with a First Class BA (Hons) degree in music, and an associate of the Victoria College of Music, Craig Smith is an experienced and multi-skilled professional musician based in Preston, Lancashire and working mainly out of Liverpool.
His primary instruments are piano and keyboards. He also plays rhythm guitar, Latin percussion and bass, and is able to provide backing vocals.
Working freelance in many musical disciplines, Craig is available as a live musician; a studio recording session musician; a theatre and film composer/arranger; a live touring band and theatre musical director; and an advanced level private music teacher.
In recent years, Craig has become firmly established as one of - if not the - most sought-after wedding and event pianists in the UK, providing well in excess of 100 wedding packages a year. He is available as a soloist, but also has a number of other musicians he teams up with on vocals, sax and strings, dependent on the needs of the client.
Craig's live performances are managed by Soundsmiths Promotions Ltd.
Please read more about his career to date and projects past and present below.
Forthcoming Gigs: See the Performance section for a gig guide!
Current Projects
Acoustics by Kate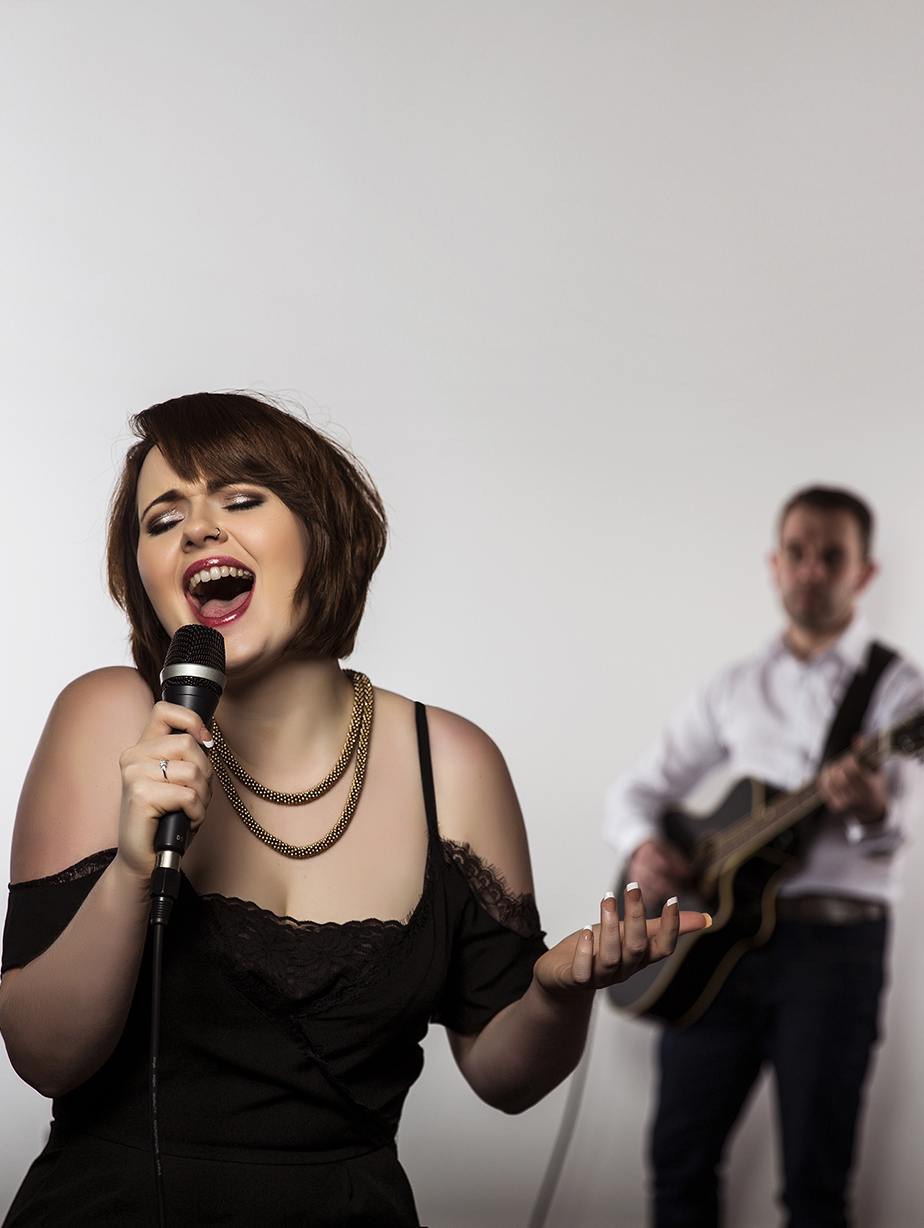 Craig is the regular accompanist to one of the North West's most distinctive singers, Kate Torevell, on her Acoustics by Kate project. The project usually consists of piano/vocal live lounge style covers, but accommodates guitar-based gigs too.
Kate also studied a degree at LIPA, hers being in Music, Theatre and Entertainments Management. She now sings throughout the North West and beyond, and is represented by Dream Day Music. Like Craig, Kate is wedding and event entertainment specialist and also occasionally gigs at restaurants, bars and pubs. She has quickly become one of the most popular wedding singers in the region over the past three or four years.
The set list includes songs by modern artists like Ed Sheeran, John Legend, James Bay and George Ezra, through to ultimate classic favourites by singers such as Ben E King, Artetha Franklyn, Blondie and Bryan Adams.
Kate has a soulful voice, uniquely suited to adapting traditionally male songs into unique acoustic cover versions, and her performances and vocals have been described as awesome, amazing and sublime!
Jessicas Ghost
Craig plays regularly with Jessica's Ghost, a four-or-five-piece folk-rock originals and covers band, popular on the festivals scene, live music scene and at private parties and corporate functions for approaching ten years.
The band is currently in the middle of recording their fourth record, a yet-to-be-named EP, featuring three new original tracks. Their last album, 'Losing Track of Time' was released in 2012 to rave reviews and regular radio play, and is available on iTunes, Spotify and other outlets, as well as on CD. You can hear a taster below.
As well as their original songs, Jessicas Ghost are famed for their distinctive takes on classic rock and soul tracks by artists such as The Eagles, Bruce Springsteen, The Doobie Brothers and modern acts like Paloma Faith, Kings of Leon and Maroon 5.
The line up up of two guitarists (electric and acoustic), drums, bass, and Craig on keys provides a unique rocky line-up within a folk outfit and creates a unique sound, which combined with energetic performances and skilled musicianship adds up to a live show not to be missed. This has led to invitations to open for a plethora of household names at live music events and festivals. See www.jessicasghost.co.uk for more details.
Having taken some time out from playing with Jessicas Ghost, Craig is looking forward to rejoining the band for Summer 2018.
Soundsmiths Promotions Ltd
Craig is a director of Soundsmiths Promotions Ltd, a North West based production company that produces musical theatre and live music events, and owns Dream Day Music, a specialist wedding and events music business, through which Craig provides many of his wedding performances each year.
Depending on the project, Craig will either work in a performance role, usually as musical director, or in a creative production capacity: musical supervisor, or overseeing design, creation and rehearsal of the production.
The company enjoys a close relationship with many top session musicians all based in the North West on keys, vocals, guitar, bass, drums, horns and strings, who are regularly contracted on Soundsmiths Promomotions Ltd projects, be they tours or one off events.
Previous theatre tour concepts have included the Gary Barlow Live Tribute show and Adelation, a night of Adele's hits, and the Simply70s collection of shows.
Simply70s: Ultimate Classic Rock
A touring show, "Simply70s: Ultimate Classic Rock", was produced to tour theatres throughout the UK. The show was a high octane gig packed full of the the best, most recogniseable, 70s classic rock anthems from bands and artists including Pink Floyd, Fleetwood Mac, Meat Loaf, Led Zep, The Who and more.
Although not currently touring, there is every chance the show will be revived in the future.
Craig's role on the production was principally an executive one: as a co-producer, he worked as creative director and musical supervisor, responsible for set construction to musical arrangements, largely building the show from scratch and contributing to its design too. He has also recruited most of the musicians and singers, who have performed with some top household names including Phil X, Bryan Adams and The Osmonds.
Craig performed the keyboards and backing vocals on the show's 2015 promotional material, which contained Bat out of Hell, Bohemian Rhapsody, Walk this Way and School's Out, and can be seen on the show's website.
Here's Craig performing on the promotional video:
Opera Boys
Since Spring 2015, Craig has toured on and off as musical director for the UK tour of classical crossover show Opera Boys, produced by Contempo Productions Ltd taking in venues throughout England and Wales.
The UK's answer to Il Divo, the show is primarily a cruise ship entertainment show, placed regularly on P&O and Cunard liners. It features four of the country's top classically trained tenors with vocal harmonies that must be heard to be believed, performing opera and pop hits from Nessum Dorma to Oh What a Night.
The tour is still active when the performers are on dry land, although not currently booking dates requiring live backing band. It's still well worth a visit for a night of fun, music and laughter.
The image on the right is the CD cover for Opera Boys' charity single, a version of Robbie Williams' Angels, which can be bought for only 99p at www.operaboys.com. 2016 tour dates will be found there too, as well as on Craig's Gigs Guide page.
Education
Craig also works as a music educator, working as head of piano and keyboard tuition at Garstang Community Academy, and also supporting some of the GCSE composition students. He has recently worked as a guest lecturer at sixth form colleges including Preston's College and The City of Liverpool College. He also dedicates a limited number of hours per week to private tuition.
Life as a Full-Time Pro
Since graduating from LIPA, Craig received the aforementioned associateship and has developed a fantastic reputation as a full-time professional musician, with the majority of his work in live performance (either with bands or as a soloist playing classical or pop styles), composition/arranging and tuition.

Within the last few years, he has supported acts such as Pixie Lott, Tinchy Stryder, Paloma Faith, Bastille, Guillemots, Spin Doctors and The Noisettes. He has also worked as the music director for several popular singers, arranging backing bands made up of his selected session musicians of the highest standard. Craig himself plays as a session musician, as a non-regular member of other bands, and with singer songwriters. Craig's most notable studio recording session saw him recording keyboard parts for a Bryan Adams track. He performs on piano, keyboards, and Hammond organ, and various workstations/synthesisers.

Craig also takes composition commissions. As an example, Craig was commissioned to write the music for the closing scenes of a moving documentary about the Justice for Matthew campaign in 2013.

Craig continues to play at private functions such as a wedding pianist and at parties across the North West.

Craig has made several media appearances as either a performer or speaker, including as a guest on a BBC feature about the impact of the recession on professional musicians and the live music industry.
Top Class Training
It was musical direction that in 2004 won Craig a coveted place at LIPA, arguably one of the world's top performing arts institutions, co-founded by Sir Paul McCartney from whom Craig received his degree three years later.

During his first year as a musical director on LIPA's Performing Arts Music degree, Craig developed a passion for both popular music performance and production. He also worked on co-founding a theatre production company, staging two musicals before the producers turned their attentions to other projects.

It was during this first year at LIPA that Craig discovered his potential as a composer/arranger, under the guidance of such practitioners as Paul Mitchell-Davidson and Gary Carpenter. He transferred to LIPA's Music degree for his final two years, during which he worked with several acts and bands as musical director or performing on piano, keyboards and percussion; he was commissioned as a composer scoring a Black Box Merseyside musical to celebrate Liverpool's 8th Centenary; and produced records for various singers and bands, with some of this work now available world-wide through iTunes.

Through his time at LIPA, Craig met several of the top class session musicians he now employs on various projects.
The Early Years
Craig was born in Preston in 1986 and took up piano lessons and keyboards lessons aged nine at the local Technics Music Academy, with tutor Chris Cookson. Craig sped to grade 5 piano and music theory within three years and was a winner two years running in the Technics Music Festival, where he discovered sequencing and programming.

Ian Carten - then a top figure at the TMA - encouraged Craig to study Music Technology at Preston College, and when Ian became a lecturer there he introduced Craig to musical direction. By now playing beyond grade 8 standard, Craig was offered a job teaching piano lessons and keyboard lessons at A&C Hamilton's Music School (previously Preston TMA) and took his first residency at a high-class city centre restaurant.